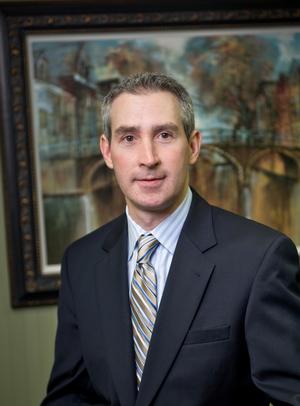 Walter J.
Powrozek, CWS®, AIF®
President/CEO and Co-Founder * Independent Wealth Manager
Walter J. Powrozek, 
CWS
®, AIF
®
President and Founder *  Independent Wealth Manager
My career centers on serving both individual and business clients as their personal wealth manager. In 1993 I obtained my Bachelor of Science in Administration with a concentration in finance from the University of Michigan - Dearborn, School of Management.
Prior to opening my own office in Novi, Michigan as an Independent Wealth Manager with Sigma Financial Corporation in 2007, I served as a Financial Advisor with Raymond James Financial Services. My career began with PaineWebber in 1994 which ultimately merged to become UBS Financial Services. I have been active in the financial services industry for over 25 years. 
My focus is on assisting clients in meeting their own financial and retirement objectives by utilizing a customized approach to wealth management. Designing and maintaining investment portfolios is one aspect to wealth management and I also offer experience in areas of financial planning, insurance, retirement and estate planning including legacy planning for both families and beneficiaries.  
The ultimate decision to open my own office fulfills an independent aspiration after being in the financial service industry for many years. Having the opportunity to observe the many diverse styles of other financial representatives has helped me develop my own innovative approach to investing and managing assets. My mission as an Independent Wealth Manager to "provide unbiased financial advice with personal service" in order to offer the best to my current and future clients. 
It is my strong belief that it is essential to maintain the proper asset allocation of investments based on individual risk, objectives and income needs in order to help eliminate the emotional rollercoaster side of investing while simultaneously reducing unnecessary risks. It has been my pleasure to present at numerous workshops to date regarding various financial and retirement topics for both existing employees and retirees of Ford Motor Company, DTE, General Motors, Chrysler, Detroit Diesel, Pfizer, Walgreens, University of Michigan Health System, Henry Ford Hospital, St John Providence Hospital, Beaumont Hospital and many other individuals of public & private companies seeking financial assistance on the constantly evolving retirement and investment world
I hold the certification of Certified Wealth Strategist and Accredited Investment Fiduciary®.  I also hold my FINRA Series 7, 63 and 66 license in addition to my Michigan Independent Life Insurance and Variable Products Insurance license.  I am involved as a member of The Novi Chamber of Commerce.  I spend my personal time with my wife and our three girls.